Why is Exec|Care uniquely different to other
executive assessment programmes?
Apart from uncompromising high standards in each element of the overall assessment, we are unique in the manner in which we have combined the following executive wellness elements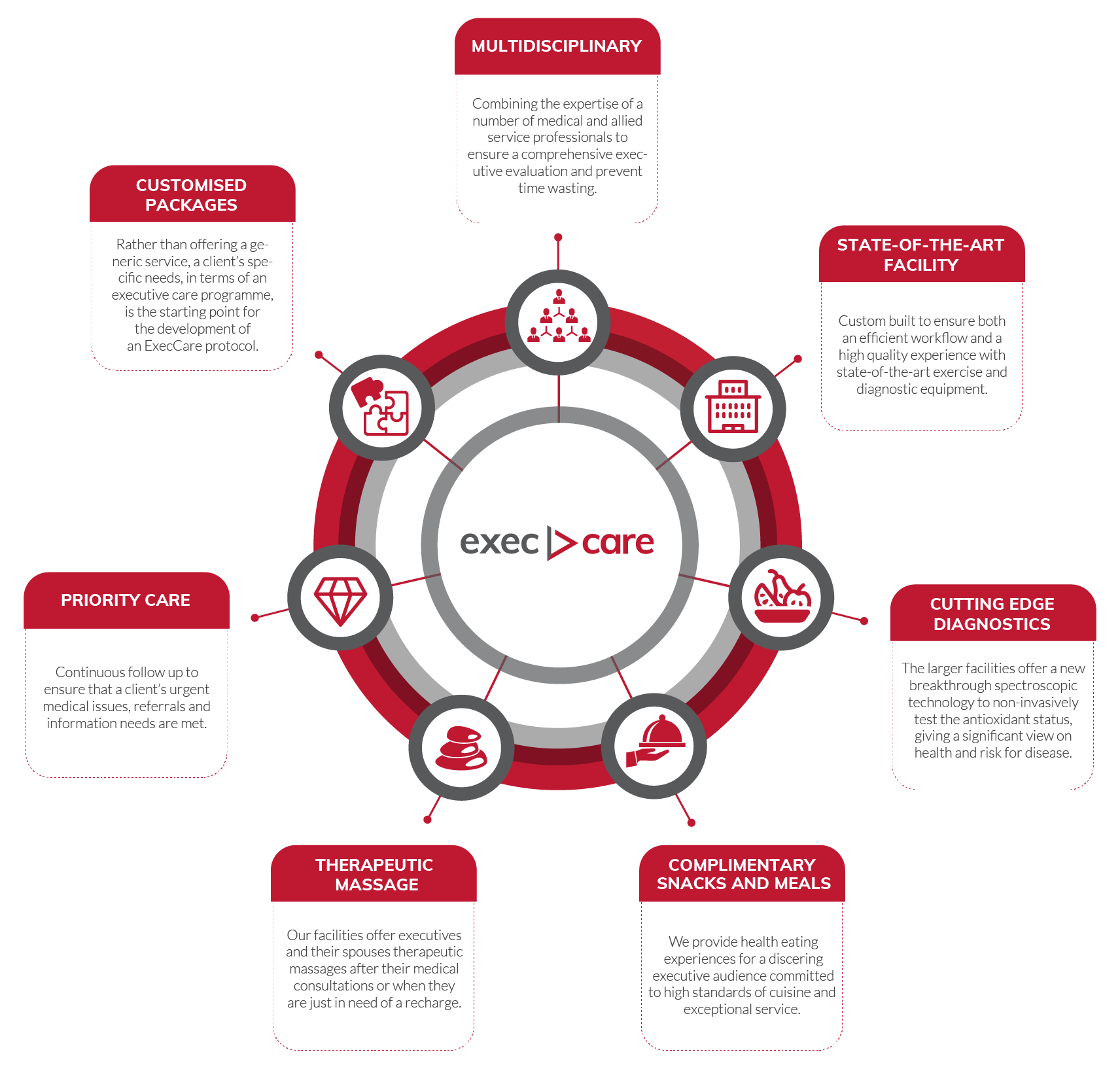 The always-on, always-connected business environment executives work in means that their health and wellness often takes a back seat. That's where ExecCare comes in.
View Executive packages